I hate doing multiple posts in one day, but I'm going to have to make an exception today. I've got the Hunky Hero Blog Hop going on as well as today's A to Z Challenge. Check that out too, if you have a chance! :-)
Now for the Hunky Hero Blog Hop!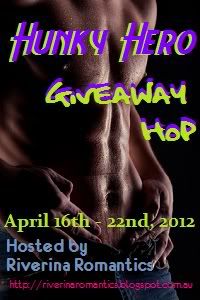 In celebration of hot hunky heroes, I'm doing a giveaway of one ebook from
my backlist
.
Aside from the heroes in my books, because they're all hunky heroes *grins*, I'll tell you about some of my favorite hunky men. One of them is
David Beckham
. Yum!!
As for books, I adore two men above the rest. Pritkin from Karen Chance's Cassie Palmer series and Curran from Ilona Andrews's Kate Daniels series. Those two are so swoon worthy!
Who are your favorite hunky heroes? :-)
a Rafflecopter giveaway
Visit the other bloggers participating in the hop.